There are a host of dynamo hubs on the market, many offering different strengths and weaknesses. Read below for the best dynamo hub options.
Highest Performance
SON 28, $270, 440g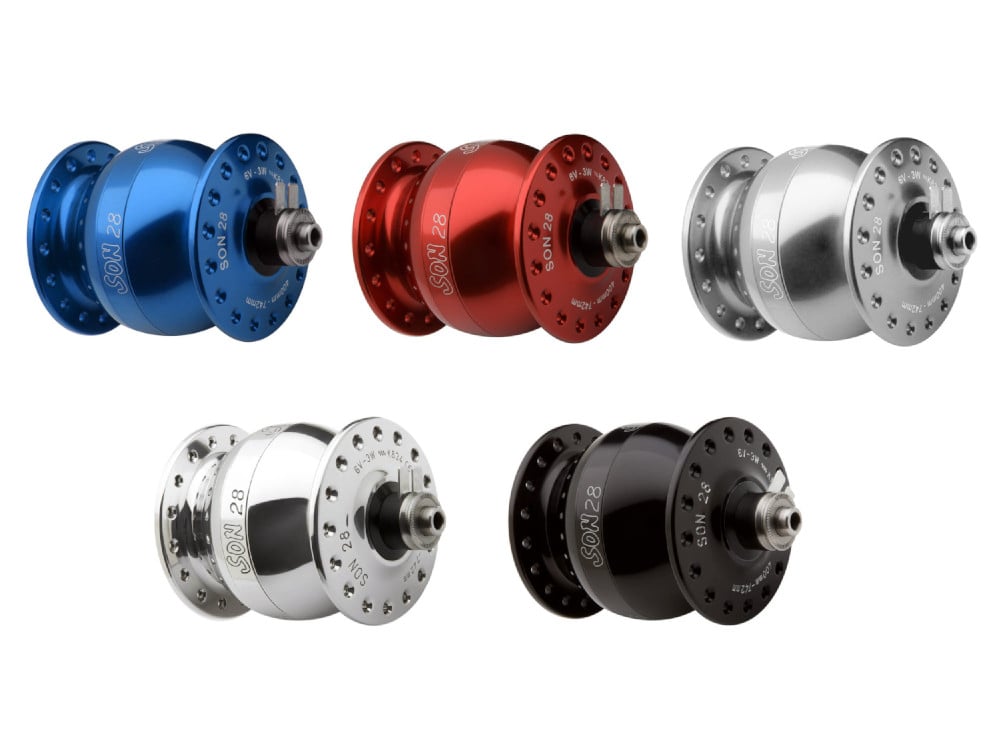 The best dynamo hub optimized for performance is the SON 28. The SON 28 is one of the few dynamo hubs with over a 70% efficiency, meaning that it produces less drag for every watt of power output. Furthermore, the SON 28 is capable of producing a peak USB output of 3W at 15 km/h with an Igaro D2 charger. The SON 28 is also incredibly well-built with a unique chamber pressurization system that prevents moisture from entering the hub. The SON 28 is used by bicycle tourers and bikepackers across the globe for thousands of trouble-free miles. 
Best Value
Shutter Precision PD-8, $90, 410g
The best dynamo hub value is the Shutter Precision PD-8.The SP PD-8 is one of very few hubs with a wide variety of testing data, thanks to testing from Skjegg Blogspot. The data shows that the hub is one of the least efficient (i.e. more drag per watt of power) and has poor USB charging performance, providing ~1W of power at 15 km/h. Yet, the hub costs 1/3rd of more pricier options and can still provide reliable dynamo lighting.
Lightest Weight
SONdelux, $120, 390g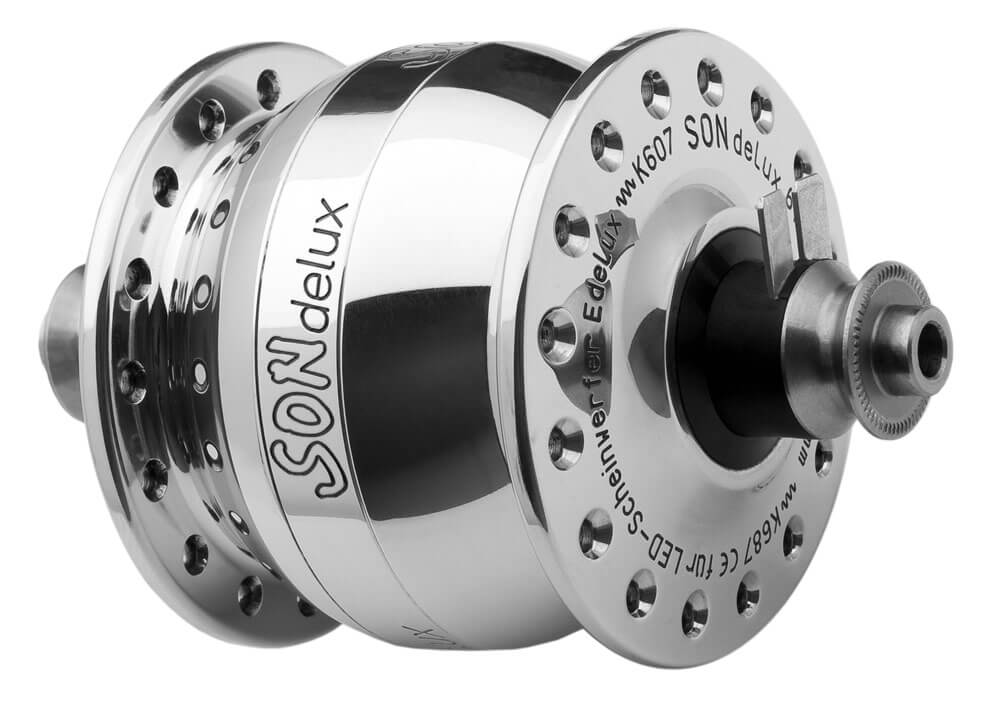 The best dynamo hub for weight conscious riders is the SONdelux. The SONdelux has outstanding build quality and reliability, like the SON 28. However, the SONdelux trades power output for (less) mass. The hub weighs below 400g, making it one of the lightest weighing hubs on the market. The hub offers ~15% less power output performance while weighing 50g less than the SON 28.
A Different Option?
PedalCell is the power source that keeps your USB devices charged while riding. PedalCell has 3X the power output of the best dynamo hubs with ½ the drag per watt. Moreover, PedalCell doesn't require a complicated wheel build, meaning it can be installed on nearly any bike in minutes. Spend less time waiting to charge-up and more time adventuring on your bike.
PedalCell: The Unrivaled Cyclist Power Solution
Learn More