Shutter Precision Dynamo Hub: Different Models Explained
Shutter Precision's (SP) wide variety of dynamo hubs are put to the test. See below for what their top 4 most popular models respectively do best for powering your lights and other gadgets while cycling.
SP Dynamo Hub PD 8
The SP PD 8 is one of very few hubs with a wide variety of testing data, thanks to testing from Skjegg Blogspot. The data shows that the SP is one of the most effective at powering lights at speeds >25 kph. However, the tests show that the hub is one of the least efficient (i.e. more drag per watt of power) and has poor USB charging performance. Yet, the hub is only <6% less efficient than Shimano's pricer UR700. Value-for-dollar, it's hard to beat the PD 8 for what you get! This hub is optimized for disc brakes (note: the SP PD 8 dynamo is the same hub optimized for a 20" wheel). 
SP PV 8 Dynamo Hub
The PV 8 is easy enough to describe- just a PD 8 hub made for rim brakes (with a bit less weight)! All of the testing data above is also applicable to this dynamo hub (note: the SP SV 8 dynamo is the same hub optimized for a 20" wheel). 
SP PL 8 Dynamo Hub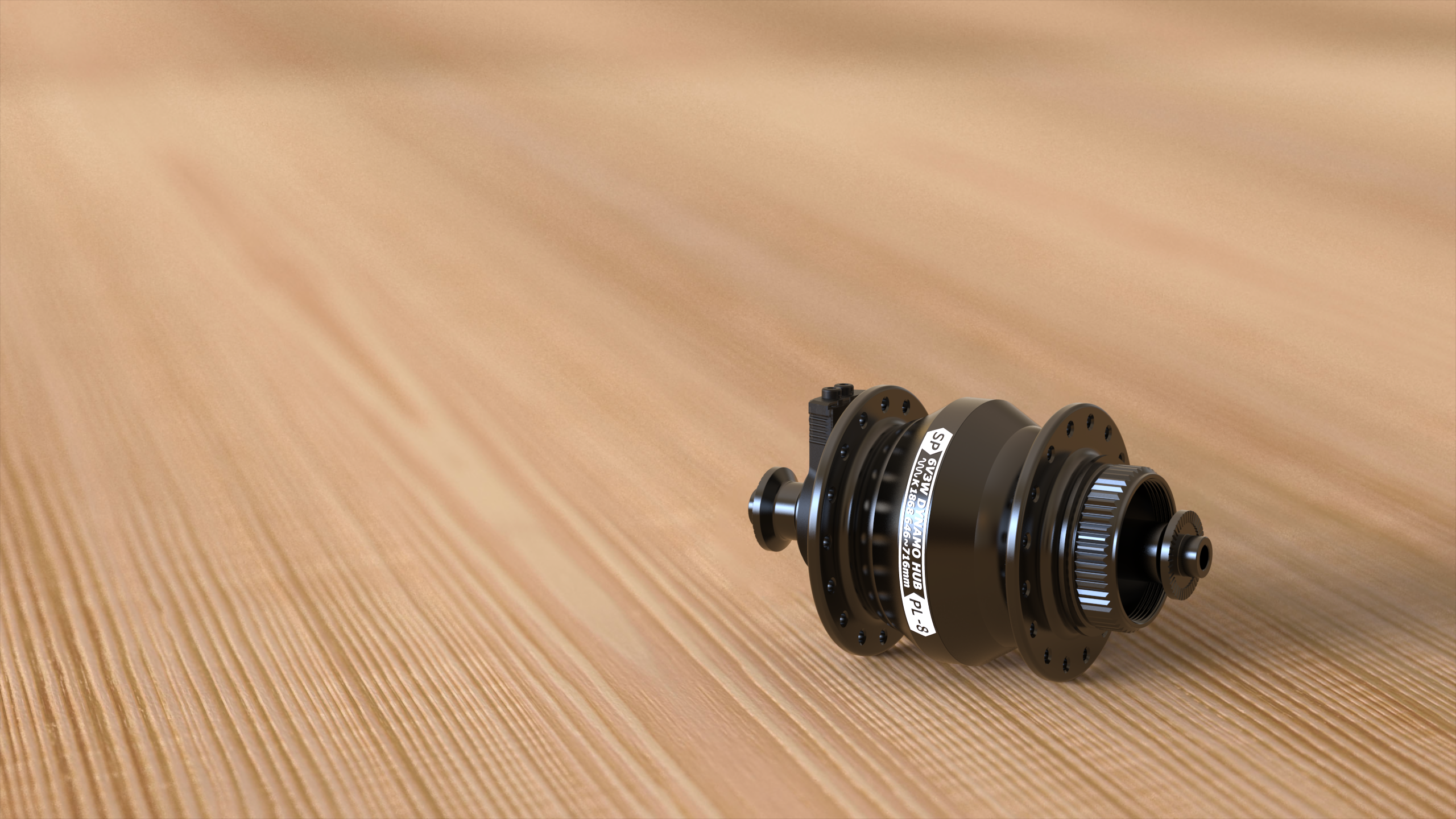 The PL 8 is also another variant of the PD 8, however this hub is made for centerlock brakes. All of the testing data in the PD 8 section is applicable to this dynamo hub.
SP PD 8X Dynamo Hub
Wonder where your extra money goes with the SP PD 8X? SP's PD 8X series of dynamo hubs upgrades efficiency, achieving lower drag when compared with the company's PV-8 series. The power and drag graphs provided on the company website highlight a drag (ie, power input) advantage to the PD 8X over the PV-8.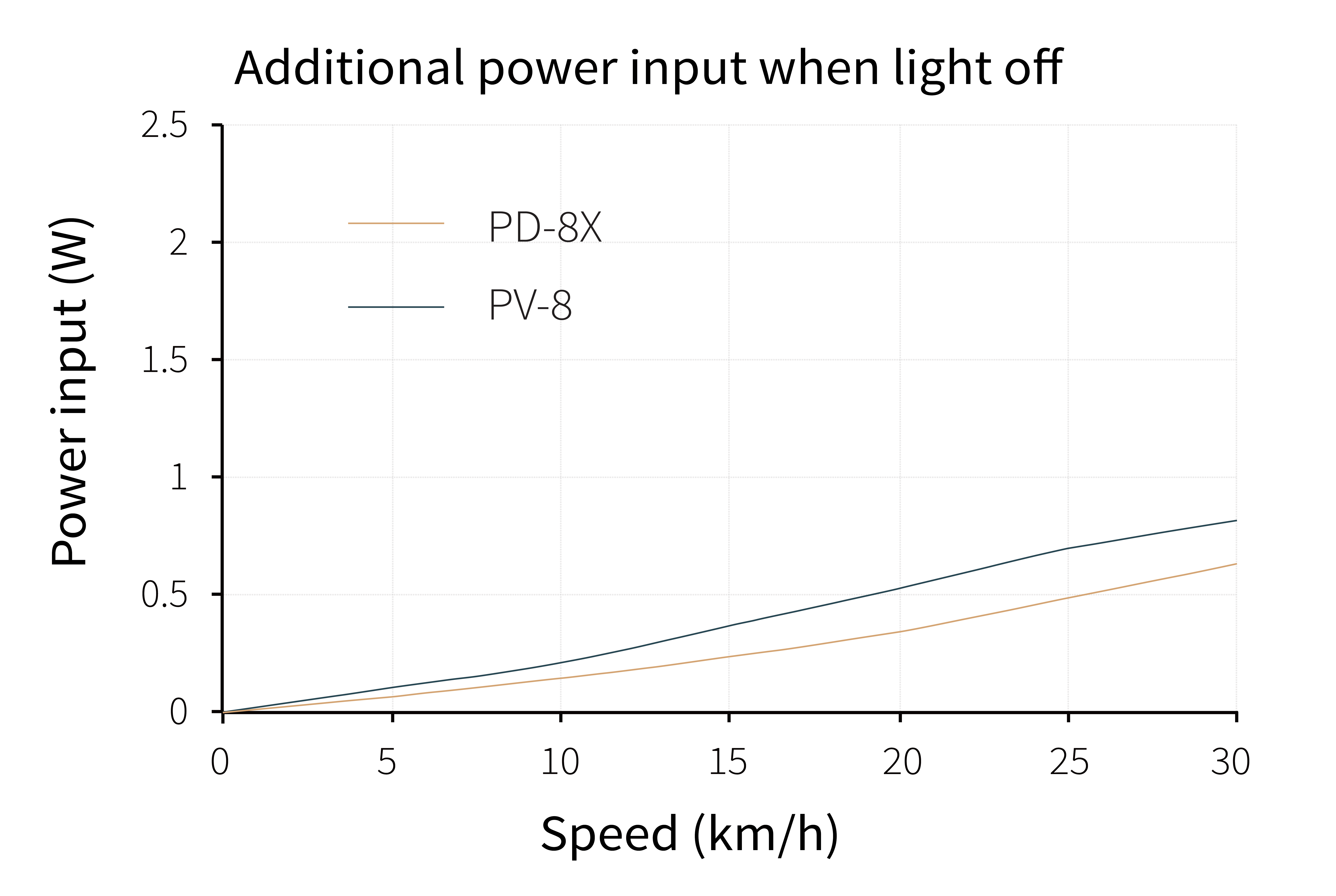 However, this drag advantage has no ill-effects on the PD-8X's power output per the company's lightning test below.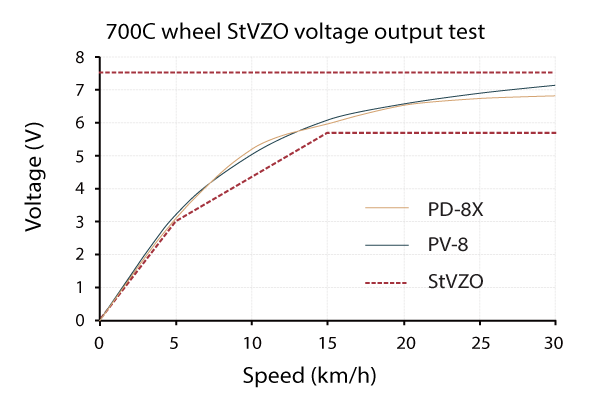 The 8X's higher price-point buys you lower drag, ensuring that you'll be able to push more energy into your drivetrain.
Higher power, less drag, 0 confusion
Are you looking for a good way to power your devices on your next bikepacking trip? PedalCell is the power source that keeps your USB devices charged while riding. PedalCell has 3X the power output with ½ the drag per watt of SP's best dynamo hubs. Since PedalCell also doesn't require a complicated wheel build, you don't have to be tied to one bicycle-  it can be added or removed from nearly any bike in minutes. Spend less time waiting to charge-up and more time adventuring on your bike.
PedalCell: The Unrivaled Cyclist Power Solution
Learn More